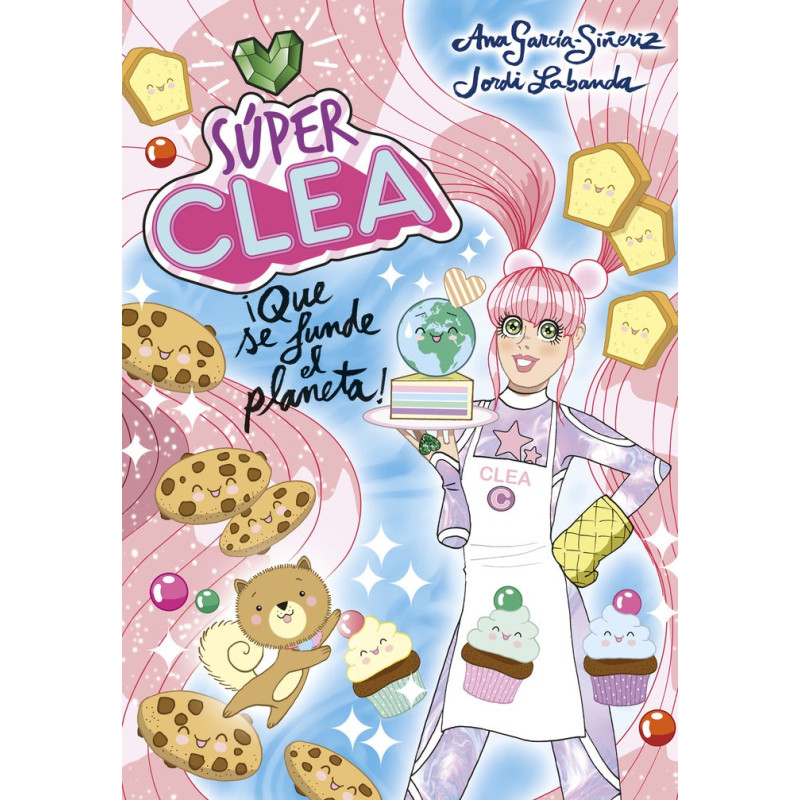  
Súper Clea 2 ¡Que se funde el planeta! (Serie Súper Clea 2)
Security Policy and Secure Payment.
Shipping, returns and pick-up policy
Data protection policy
Vive las aventuras más mágicas con Super Clea, ¡superheroína por sorpresa! A todo el mundo le encantan las vacaciones: ¡también a las superheroínas como Clea! Cuando llega a una isla paradisíaca con sus amigos, todo es perfecto: playa, relax... y ¡Masterchof! ¿Quién les iba a decir que el programa de cocina más famoso del momento llegaría a un lugar tan remoto? Pero hay algo más importante que tomar el sol o hacer un buen glaseado para los cupcakes: ¡el mundo se está derritiendo como un helado! Es momento de ponerse el anillo y salvar el mundo de nuevo. ¿Conseguirá que todo salga bien antes de que se funda el planeta?