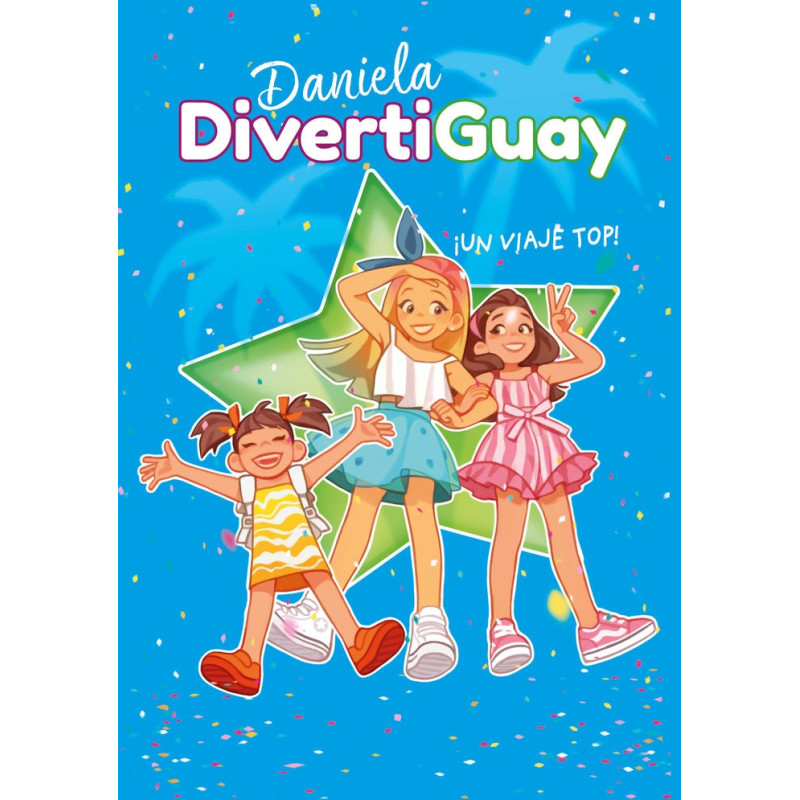  
¡Un viaje top! (Daniela DivertiGuay 6)
Security Policy and Secure Payment.
Shipping, returns and pick-up policy
Data protection policy
Vuelve Daniela Divertiguay con una nueva aventura ¡más divertiguay que nunca! Esta vez ¡escapada a la playa! Después de las LARGUÍÍÍSIMAS clases, los madrugones, los deberes... POR FIN ha llegado el momento que tanto estaba esperando Daniela: ¡LAS VACACIONES! Pero no unas vacaciones corrientes cualesquiera... Su madre y sus titas les tienen reservada una sorpresa: un viaje ¡al CARIBE! Playas, palmeras y cocos, un mar turquesa... Unas vacaciones perfectas en las que nada podría salir mal... ¿no? ¡DESCÚBRELO EN LAS VACACIONES MÁS DIVERTIGUAYS!