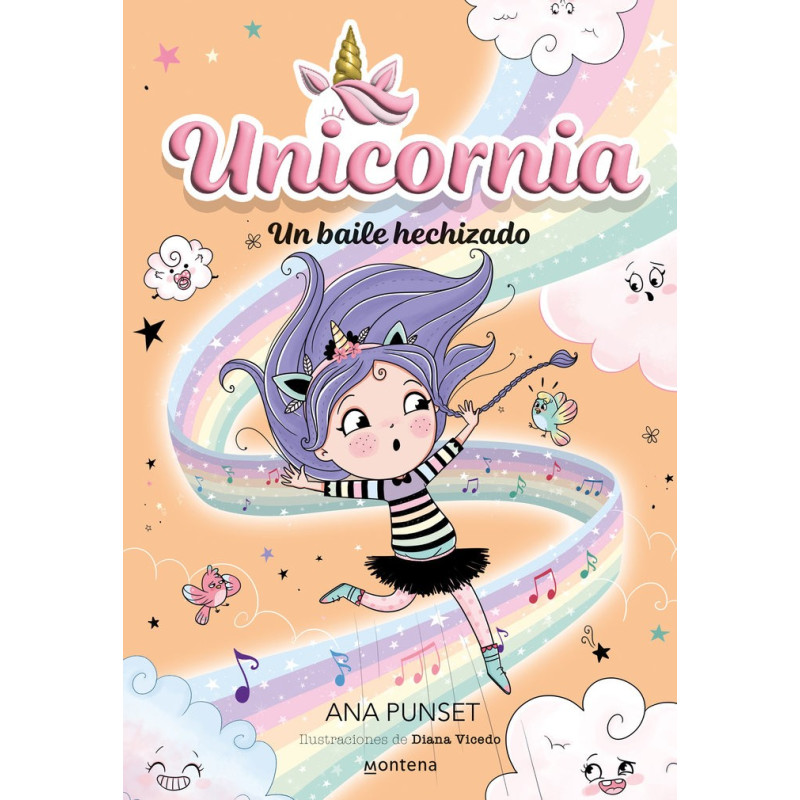  
Unicornia 6 - Un baile hechizado
Security Policy and Secure Payment.
Shipping, returns and pick-up policy
Data protection policy
UNICORNIA, AVENTURAS CON BRILLI-BRILLI.
Bailar es lo más divertido del mundo mundial. ¡Y la magia se une a la diversión cuando bailas en Unicornia!
Aquí los escenarios son de arcoíris, las nubes y las flores cantan y ¡los unicornios bailan!
Sin embargo, vamos a bailar delante de todo el colegio (¡qué vergüenza!) y la coreografía nos sale fatal… ¡Tal vez una poción pueda ayudarnos con este desastre!
¿Conseguiremos hacer un baile increíble?
___________________________
Escuela, amistad y unicornios en una serie de primeras lecturas llena de magia:
-Preciosas y divertidas ilustraciones que acompañan la historia en cada página.
-Texto sencillo y entretenido, fácil de leer y entender.
-Con purpurina (¡sí, brilli-brilli!) en la cubierta.
-Para jóvenes lectores a quienes gusten los unicornios o quieran flotar entre nubes de azúcar.
-De la autora bestseller Ana Punset, que también sueña con volar con unicornios.
¡Bienvenidos a Unicornia!