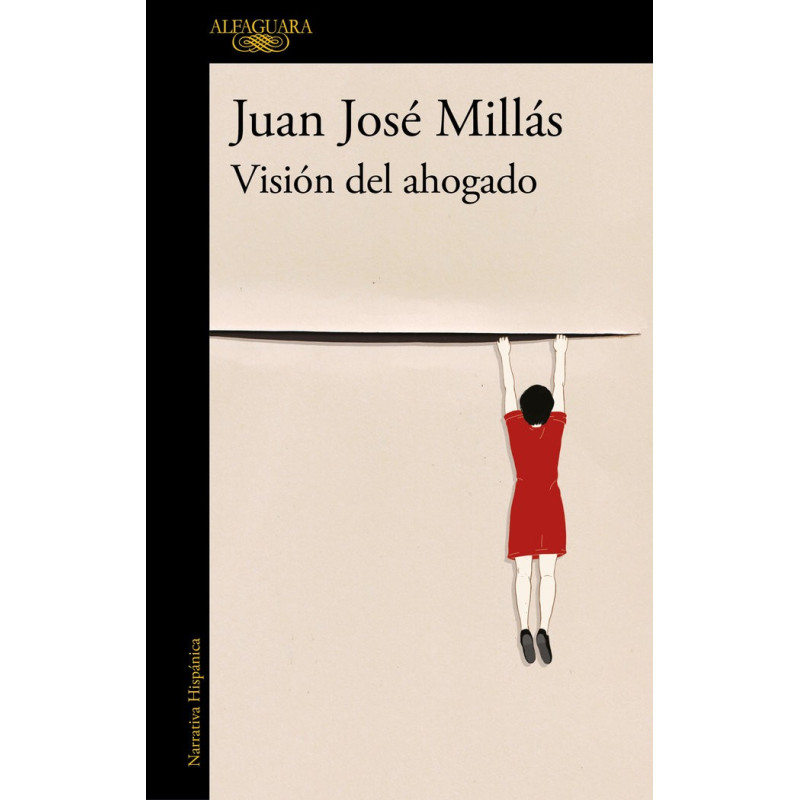  
Visión del ahogado
Security Policy and Secure Payment.
Shipping, returns and pick-up policy
Data protection policy
Una original novela sobre el erotismo, el amor y la angustia de vivir en un Madrid a medio camino entre la realidad
«El caso es que por una cosa u otra te ha quedado el miedo típico de la otra parte de las puertas».
El paisaje urbano y la intrincada realidad de un submundo de policías y ladrones aparecen en Visión del ahogado desprovistos de cualquier aura mitificadora. Lo que vemos son seres de todos los días, envueltos en la neblina de sus frustraciones y de sus miedos, de su dureza y su debilidad.
Por las calles de Madrid, Luis el Vitaminas camina como en un sueño, víctima de sus extrañas pasiones. Y los demás le acechan para mostrarle la helada certidumbre de lo que le va a ocurrir, de que el final de su historia son páginas de un libro ya escrito que nadie podrá cambiar.
La sabiduría literaria de Juan José Millás despliega en esta novela un mundo en el que la sordidez y el erotismo, la angustia de vivir y el amor se entremezclan creando una atmósfera opresiva, fruto de esas fuerzas que conducen a los personajes hacia un punto sin salida posible.
La crítica ha dicho:
«Juan José Millás es dueño de un territorio fantástico de incuestionable personalidad».
J. Ernesto Ayala-Dip, El País
«Millás: ocurrente, descabellado, familiar e inquietante. Siempre inconfundible».
J. A. Masoliver Ródenas, Cultura/s, La Vanguardia
«Millás es uno de los escritores con más verdad por centímetro cuadrado de página».
Antonio Iturbe, Qué Leer
«Millás tiene la capacidad de ver donde otros no alcanzamos ni siquiera a vislumbrar nada».
César Coca, El Correo
«Millás se aprovecha de la actualidad para contarnos la vida, para expresar su perplejidad, que es la nuestra, ante el discurrir del mundo. [...] Navegar por él permite viajar a nuestra imaginación».
Fernando Delgado, La Opinión
«Aquí está el mejor Millás, el autor en estado puro, liberado de la tiranía del género y del convencionalismo de tener que idear un personaje, urdir un argumento y atarse mínimamente a unas reglas cuyo dominio está sobradamente probado».
Iñaki Ezquerra, El Correo Español (sobre La vida a ratos)
«Una pirueta, un salto mortal del acróbata Juan José Millás [...]. Y sin red».
Manuel Llorente, La Esfera, El Mundo (sobre Que nadie duerma)