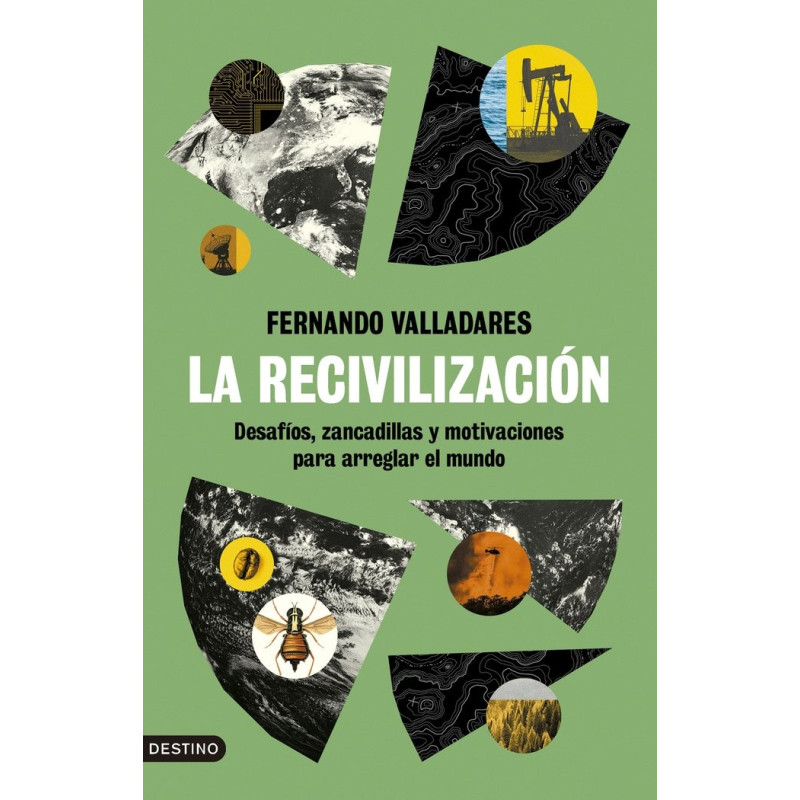  
La recivilización
Security Policy and Secure Payment.
Shipping, returns and pick-up policy
Data protection policy
El primer libro de uno de los ecólogos con mayor prestigio y visión de futuro que nos da las claves de lo que está por venir.
Vivimos en guerra. Unos contra otros. Contra nosotros mismos. Contra la naturaleza. Vivimos borrachos de tecnología y soberbia, en la convicción de que tenemos asegurada la supervivencia. Sin embargo, nunca ha estado tan amenazada como ahora, cuando tocamos fondo como civilización. Cambio climático, pérdida de especies, guerras por el agua y violaciones crecientes de los derechos humanos. Nos esforzamos en comprender esta crisis, aunque al mismo tiempo huimos hacia delante confiando en la tecnología o incluso la negamos por interés o miedo. Si la ciencia tiene bien afinado el diagnóstico y las soluciones, ¿por qué no avanzamos en su resolución?

En La recivilización, el prestigioso ecólogo Fernando Valladares nos revela con honestidad y valentía los desafíos y los obstáculos a los que tenemos que enfrentarnos para dirigirnos hacia un nuevo modelo ecosocial basado en la confianza, la empatía y la colaboración más que en la competencia y la sobrexplotación. Nos encontramos en un momento histórico apasionante en el que debemos repensarnos para seguir existiendo. Y cuestionar el modelo de civilización, aunque parezca exagerado, es ineludible.