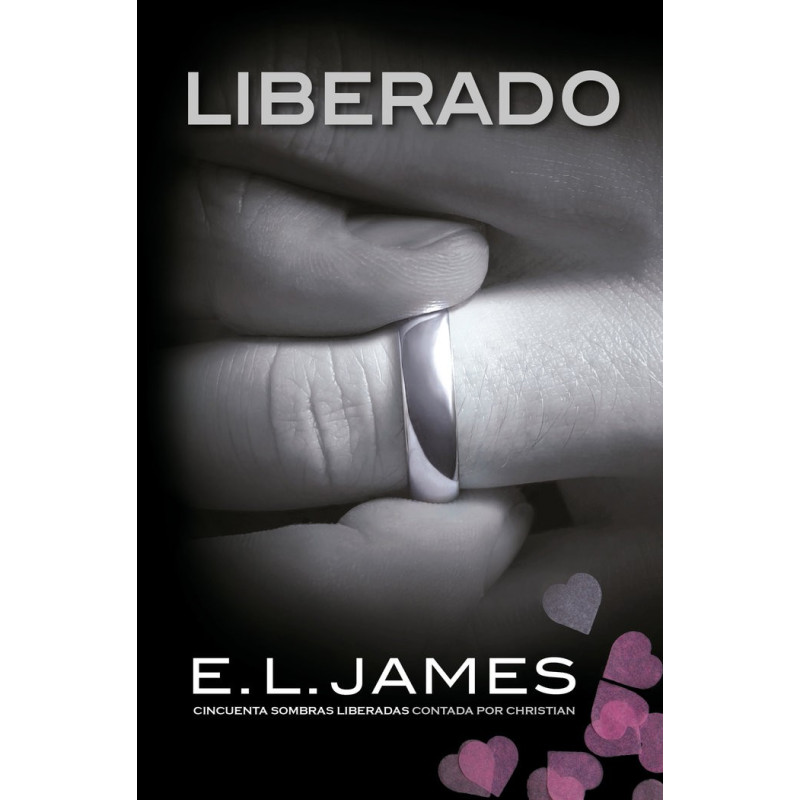  
Liberado («Cincuenta sombras» contada por Christian Grey 3)
Security Policy and Secure Payment.
Shipping, returns and pick-up policy
Data protection policy
Revive la sensualidad, el romance y el drama de Cincuenta sombras liberadas a través de los pensamientos y sueños de Christian Grey. Es un placer invitarte a la boda de la década en la que Christian Grey tomará a Anastasia Steele por esposa. Pero, ¿está realmente hecho para el matrimonio? Su padre lo duda, su hermano quiere organizarle una inolvidable despedida de soltero y su novia no piensa prometerle obediencia Además, el matrimonio trae consigo nuevos desafíos. Aunque su pasión continúa más viva y ardiente que nunca, el espíritu rebelde de Ana sigue despertando los miedos más profundos de Christian y pone a prueba su obsesión por el control. Cuando, además, antiguas rivalidades y resentimientos resurgen poniéndolos a ambos en peligro, un malentendido amenaza con separarlos. ¿Será Christian capaz de superar las pesadillas de su infancia y los tormentos de su juventud? Y cuando descubra la verdad de sus orígenes, ¿sabrá perdonar? ¿Y podrá entonces aceptar el amor incondicional de Ana? ¿LOGRARÁ CHRISTIAN POR FIN SENTIRSE LIBERADO?