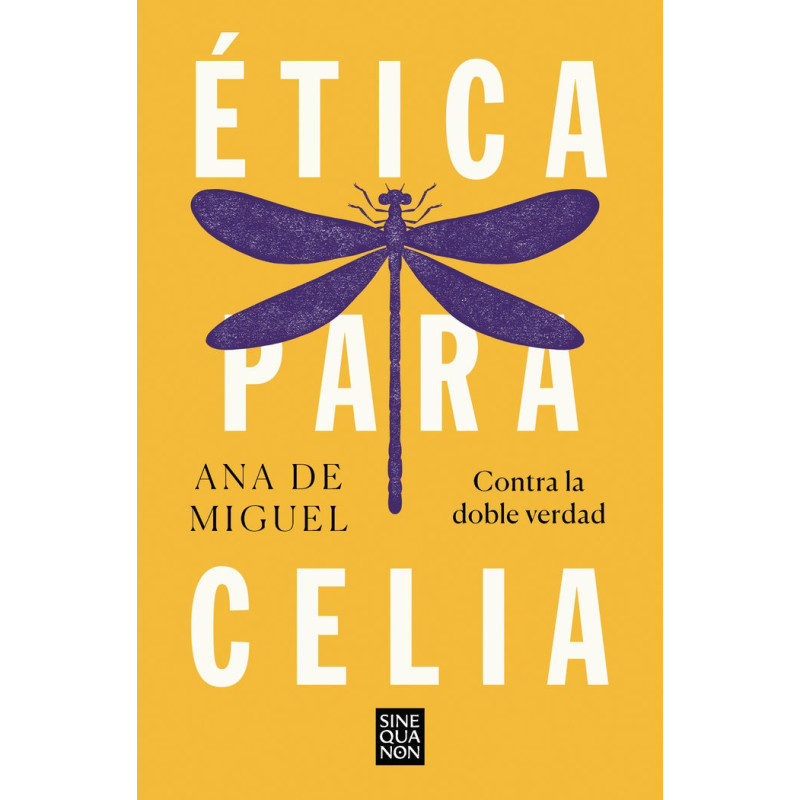  
Ética para Celia
Security Policy and Secure Payment.
Shipping, returns and pick-up policy
Data protection policy
Este libro no es solo una ética para chicas, es también una llamada a los chicos para que se atrevan a transgredir de verdad: para que dejen de ponerse en el lugar de sus deseos y se pongan en el lugar de las demás.
La filosofía nos enseña que lo importante son las preguntas que nos hacemos, siempre que formulemos bien nuestros interrogantes y nos preguntemos por el fundamento de nuestros proyectos. La ética, por su parte es una invitación a ponerse en el lugar de los demás, y sucede que hasta ahora los hombres no se han puesto en el lugar de las mujeres. Con ellas ha valido casi todo: desde borrar su nombre y su historia hasta la violencia sexual.
La filosofía y, con ella, la ética puede ayudarnos a comprender las enormes contradicciones a las que tienen que enfrentarse las mujeres en un mundo patriarcal al que los filósofos, aun sin haber estado a la altura, sí aportaron una manera de pensar crítica que nos ha llevado a ser conscientes de las desigualdades y a cuestionar el sistema.
Ética para Celia nos invita a mirar de frente la realidad, el hecho de que nuestra vida se ha levantado sobre una doble verdad, con normas morales y fines vitales distintos para mujeres y hombres. Esta doble verdad se ha ido transformando, pero no ha desaparecido. A las jóvenes ya no se las socializa con idea de que sean para los demás, pero sí para ser deseables, que no deja de ser otra forma de ser para los otros.
Data sheet
Autor

Editorial

Encuadernacion

Tapa blanda o Bolsillo

Tema

Nº de páginas

368