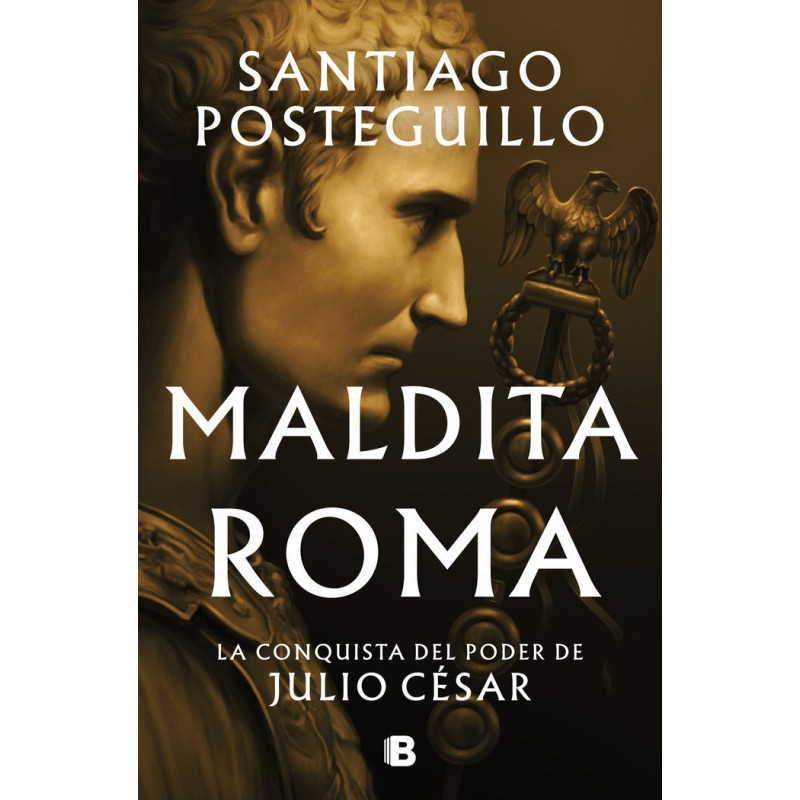  
Maldita Roma (Serie Julio César 2)
Security Policy and Secure Payment.
Shipping, returns and pick-up policy
Data protection policy
LA LEYENDA CONTINÚA.
Tras el monumental éxito de Roma soy yo, continúa la saga sobre Julio César, narrada como sólo Posteguillo podría hacerlo.
ROMA LO EXIGE TODO.
EN ROMA TODO ESTÁ EN VENTA.
MALDITA SEA POR SIEMPRE ROMA.
Mare Internum, año 75 a. C. Un barco mercante navega rumbo a la isla de Rodas. A bordo, Julio César acompañado sólo por su fiel Labieno. Obligado por sus enemigos a exiliarse de Roma, se dirige al encuentro con el maestro Apolonio para aprender oratoria y de este modo, a su regreso, iniciar una feroz pugna para ingresar en el Senado y enfrentarse allí al temido Cicerón.
Así arranca la extraordinaria segunda entrega de la saga dedicada a Julio César por Santiago Posteguillo. En Maldita Roma encontraremos ya al mito en la plenitud de su talento político y militar, dispuesto a vencer cualquier obstáculo en su imparable conquista del poder.
Este es un relato sin tregua en el que viviremos ataques piratas, el enfrentamiento con Espartaco en la rebelión de los esclavos, grandes batallas en las que sentiremos el olor de la sangre y el estruendo de los gladios. Comprenderemos los hábiles manejos de César para ascender en política y asistiremos, incluso, al nacimiento de la reina Cleopatra a orillas del Nilo.
Una novelamagistral que nos habla sobre el auténtico precio del poder. Y es que Julio César está a punto de aprender que Roma lo exige todo, hasta su bien más preciado, lo único que él no está dispuesto a entregar. Pero Roma no negocia con nadie. Ni con César. Maldita Roma.
«Posteguillo aporta ritmo y rigurosidad al mito de Julio César».
El País
«El gran escritor español de novela histórica aborda al más genial de los hombres».
El Mundo
Data sheet
Autor

Editorial

Encuadernacion

Cartoné

Tema

Nº de páginas

896