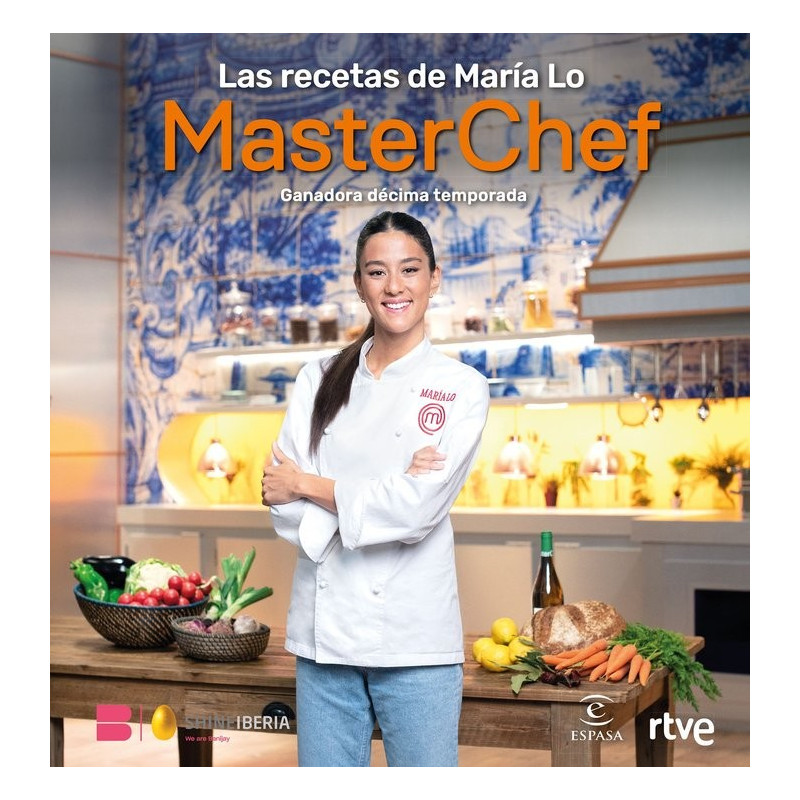  
Las recetas de María Lo
Security Policy and Secure Payment.
Shipping, returns and pick-up policy
Data protection policy
Se cumplen diez años de MasterChef, el talent show de cocina más famoso del mundo. Y qué mejor manera de celebrarlo que con el libro de su ganadora, María Lo, ejemplo de esfuerzo y buen hacer durante esta décima temporada. María Lo ha sabido transmitir entusiasmo y dedicación, demostrando su creatividad a la hora de mezclar sabores y emocionando a todos con sus elaboraciones.
En Las recetas de María Lo descubrirás sus mejores platos basados en productos de calidad y en la dieta mediterránea, como los ravioli pa'ti, los calamares encebollados, del mar a la boca, o el postre con el que conquistó al jurado: el bizcochito marrano. Además, encontrarás el menú que Verónica realizó en la final, así como las recetas de tus chefs preferidos: Pepe, Jordi y Samantha.