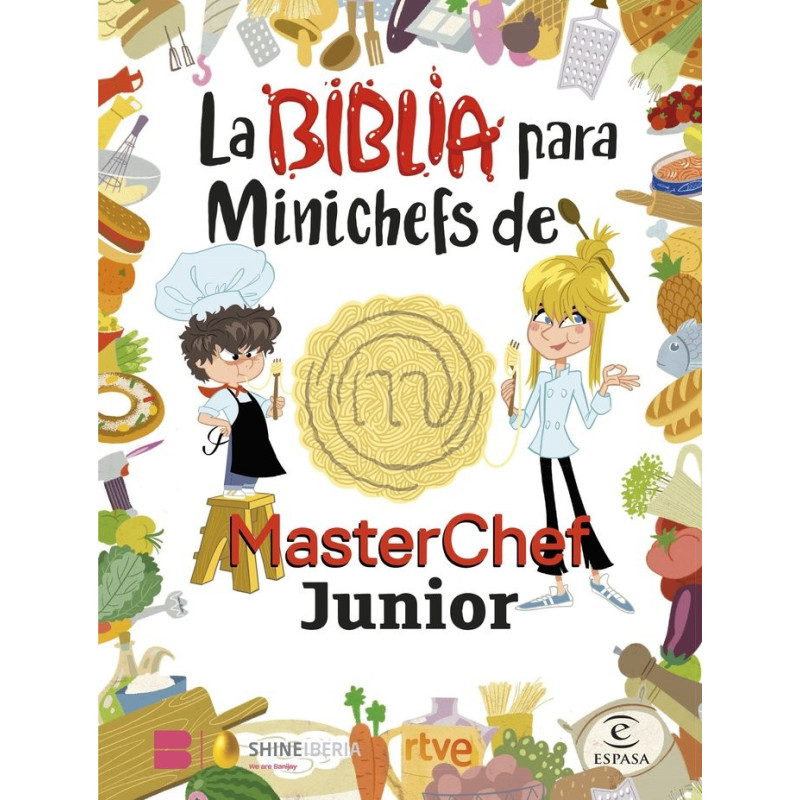  
La Biblia para Minichefs de MasterChef Junior
Security Policy and Secure Payment.
Shipping, returns and pick-up policy
Data protection policy
¿Te gustaría convertirte en un gran chef? ¿Conocer el producto que ves en el mercado? ¿Cortar verduras como un maestro? ¿Preparar los mejores guisos? ¿Dejar boquiabierto a todo el mundo con los rellenos más deliciosos?
En La Biblia para Minichefs de MasterChef Junior aprenderás lo necesario para que la cocina sea tu nuevo lugar favorito de la casa. Acompañado de dibujos y fotografías, en este libro también encontrarás recetas con las que vas a triunfar cuando invites a familiares y amigos. Adéntrate en los fogones de MasterChef y siéntete a la altura de los grandes cocineros.