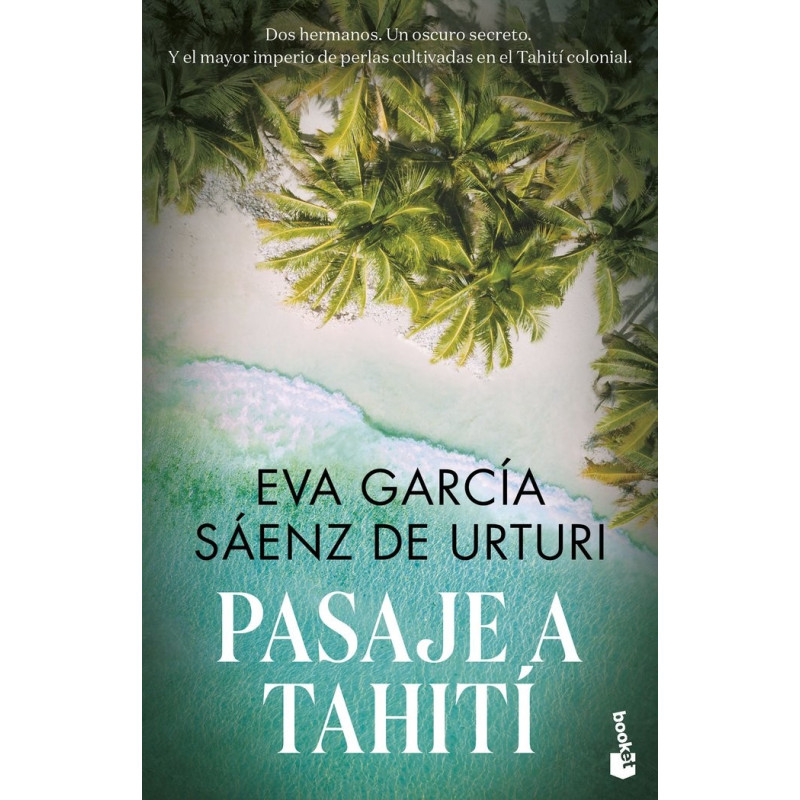  
Pasaje a Tahití
Security Policy and Secure Payment.
Shipping, returns and pick-up policy
Data protection policy
Por la autora de El silencio de la ciudad blanca.
Dos hermanos. Un oscuro secreto. Y el mayor imperio de perlas cultivadas en el Tahití colonial.
1890. Bastian y Hugo Fortuny parten a Tahití en busca de una oportunidad después de perder su trabajo como sopladores de vidrio en su Mallorca natal. Durante la travesía conocen a Laia Kane, la hija de un cónsul inglés corrupto en Menorca al que han desterrado a la isla de la Polinesia. Este encuentro marcará la vida de los hermanos Fortuny y de Laia para siempre.
1930. Denis Fortuny, el heredero del imperio de las perlas de lujo en Manacor, decide viajar a Tahití para averiguar el misterio que se oculta tras sus primeros años de vida.
Una historia épica de amor, superación, lazos familiares y secretos con el telón de fondo del Tahití colonial y el fascinante origen de las perlas cultivadas.