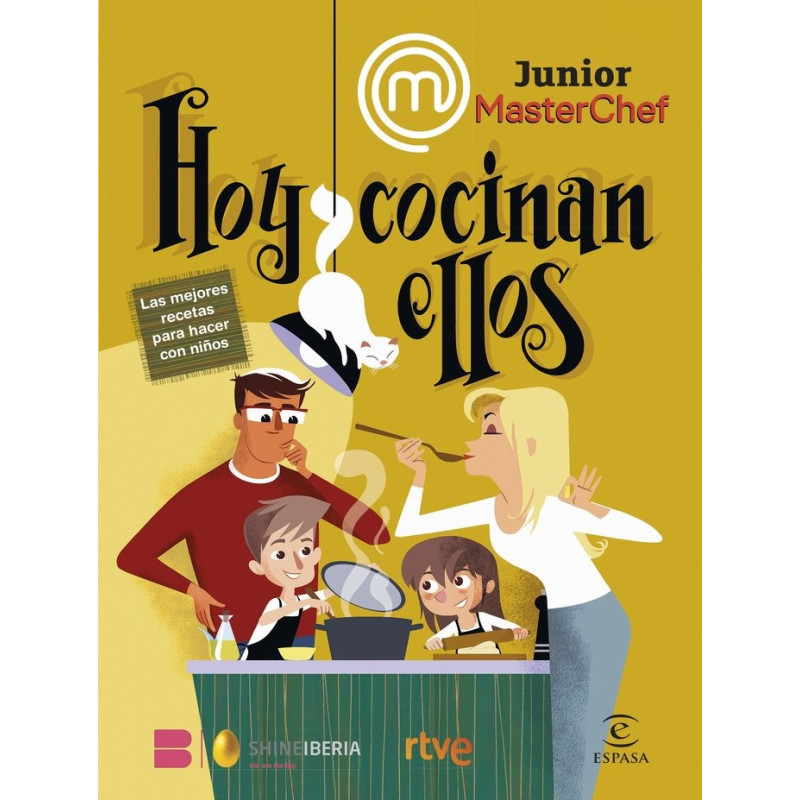  
MasterChef Junior. Hoy cocinan ellos
Security Policy and Secure Payment.
Shipping, returns and pick-up policy
Data protection policy
¡Que empiece la fiesta culinaria!
Hoy cocinan ellos es el libro perfecto para familias que quieren disfrutar de la cocina. Encontrarás recetas superfáciles y rápidas diseñadas para que los niños las preparen solos: desayunos para empezar el día con energía, comidas y cenas originales y meriendas para compartir con amigos.
Además, todas las elaboraciones ofrecen un paso a paso detallado para que puedan cocinar platos increíbles con sus propias manos. Hoy cocinan ellos y tú disfrutas de los resultados más deliciosos.