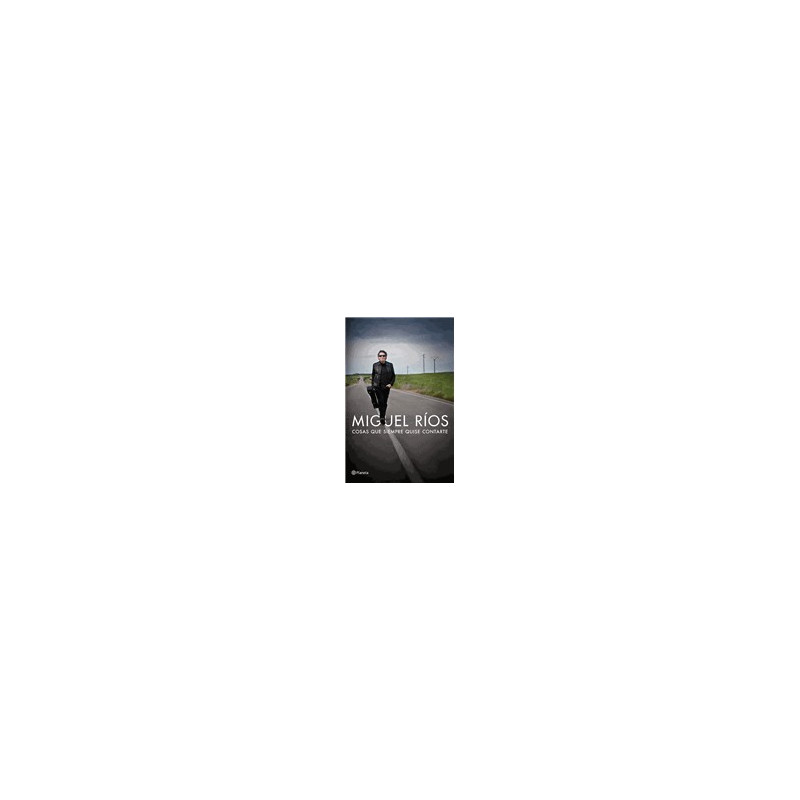  
Cosas que siempre quise contarte
Security Policy and Secure Payment.
Shipping, returns and pick-up policy
Data protection policy
Fue el día D + 1. El mundo miraba a las playas de Caen y Cherburgo cuando el pequeño Miguel desembarcaba discretamente en un barrio popular granadino. El 7 de junio de 1944 empezó la historia que aquí nos cuenta su protagonista, revelándose como el más cordial de los radicales, el más expresivo de los discretos y tal vez el mejor prosista entre los rockeros. Miguel Ríos pisa fuerte en el arranque de este concierto literario, con una cita de Antonio Gamero: «No les cuentes tus penas a tus amigos, que los divierta su puta madre». Pero no hay que alarmarse: nos divierte, y mucho, porque evoca con extraordinaria frescura los tiempos en que bailar el twist era cosa de endemoniados y hacer el amor en Granada no era un pecado, sino un milagro, y los años asombrosos que siguieron, en los que todo cambió. El relato empieza en México, en 2011, en la noche sobrenatural del último concierto. Miguel vuelve la vista atrás y repasa una vida llena de éxitos y tropiezos, amores y desencantos. Quien lea estas maravillosas páginas se encontrará con mil celebridades y un sinfín de personas que no son famosas, pero sí decisivas para un músico comprometido, enamoradizo, torrencial y a la vez sereno. Como diría su amigo Ángel González, donde pone su voz se pone entero. Estas memorias son buena prueba de ello.