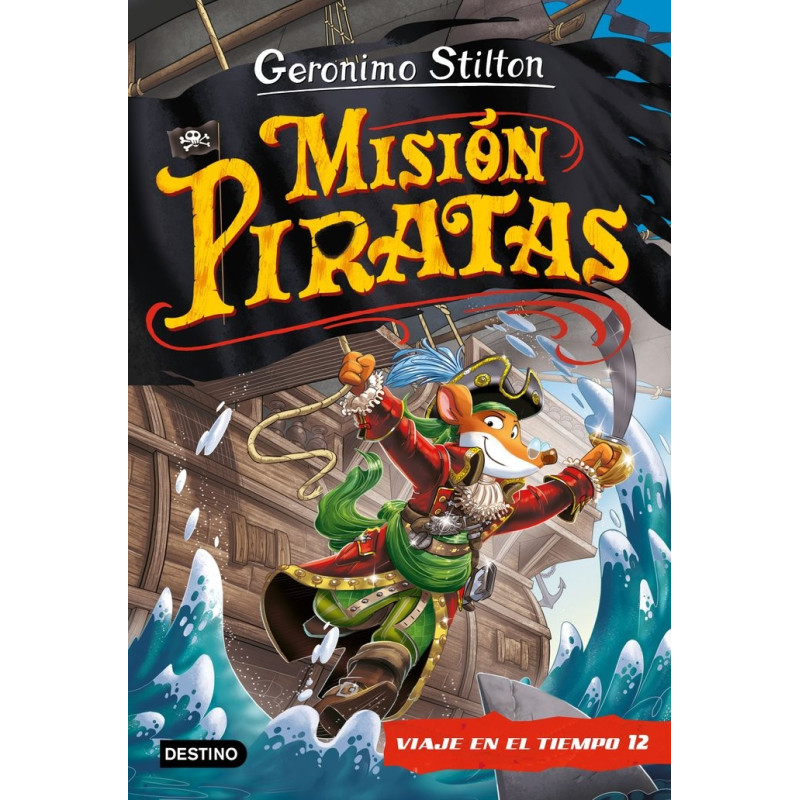  
Misión Piratas. Viaje en el tiempo 12
Security Policy and Secure Payment.
Shipping, returns and pick-up policy
Data protection policy
El laboratorio de Fisgogenio está sufriendo el ataque de una monita incordiante proveniente del pasado. ¡Empieza así una nueva aventura para nosotros, los Stilton, que tendremos que llevar a la monita de vuelta a su tiempo, en el siglo XVII, cuanto antes! ¡Prisioneros de los piratas y con enigmas por resolver, afrontaremos mil peligros! ¡Qué viaje trepidante!