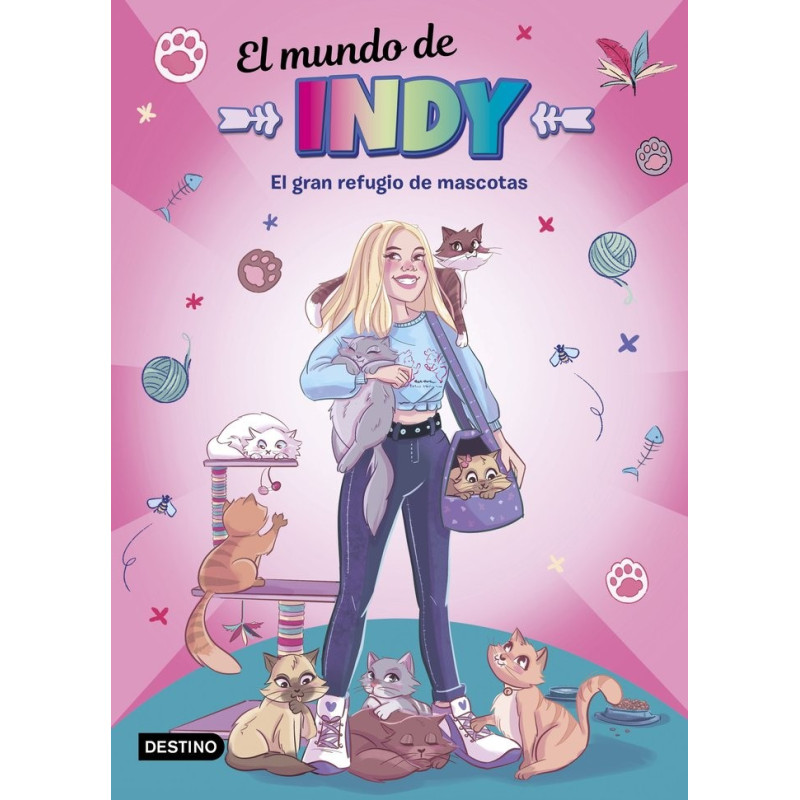  
El Mundo de Indy. El gran refugio de mascotas
Security Policy and Secure Payment.
Shipping, returns and pick-up policy
Data protection policy
Indy se ha encontrado un gatito abandonado en la calle. ¡Es tan mono y parece tener tanto miedo que no puede evitar llevarlo a casa! Al menos, hasta que encuentre a alguien que lo adopte… Cuando se entera de que a su amiga Lola le van a comprar un gato, Indy le pide que se quede al gatito huérfano, pero ella se niega… ¿Cómo puede ser que haya personas que compren en lugar de adoptar, cuando hay tanto animales abandonados en el mundo? ¡Indy no se va a quedar de brazos cruzados! ¿Será capaz de encontrar un hogar para todos los gatitos del bosque? ¿Aceptarán sus padres quedarse con su nueva mascota? ¡Descúbrelo en esta nueva aventura de El Mundo de Indy!