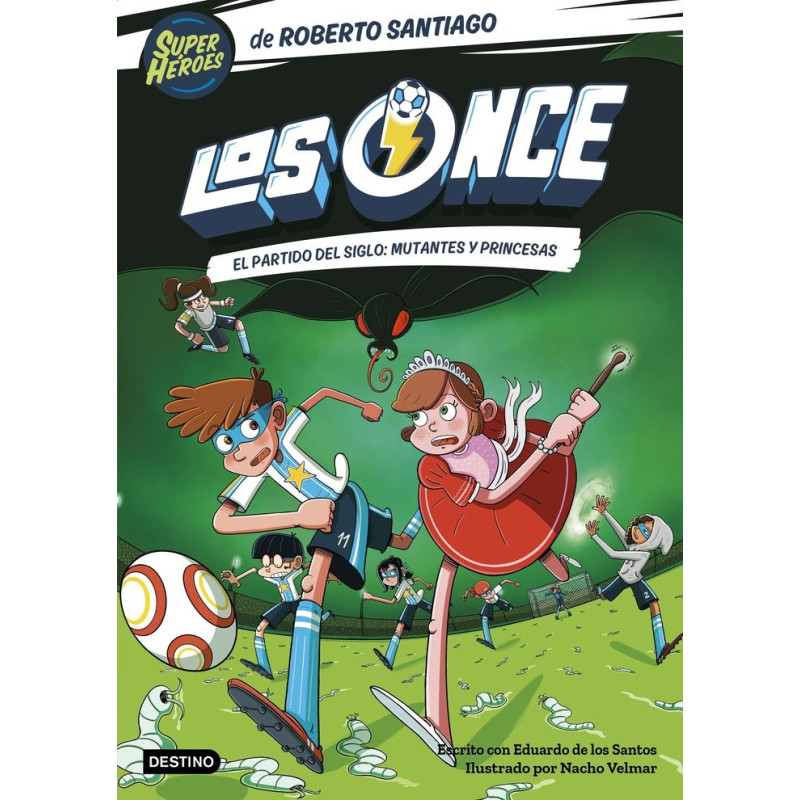  
Los Once 4. El partido del Siglo: Mutantes y Princesas
Security Policy and Secure Payment.
Shipping, returns and pick-up policy
Data protection policy
En Nakatomi, se inaugura la central nuclear más grande (y peligrosa) de Europa.
Para celebrarlo, el alcalde ha tenido una idea estrambótica:
Organizar el mejor torneo de fútbol infantil jamás disputado en nuestro país.
Como invitada estrella al torneo, acudirá a hacer el saque de honor la princesa Alma.
Y, por si fuera poco, en medio del torneo, aparecen unos extraños gusanos en el pueblo.
A primera vista, parecen inofensivos.
Pero, poco a poco, descubrirán que son la especie más indeseable y agresiva nunca vista en Cuenca.
Y es que ya se sabe que, en Nakatomi, nada es lo que parece.