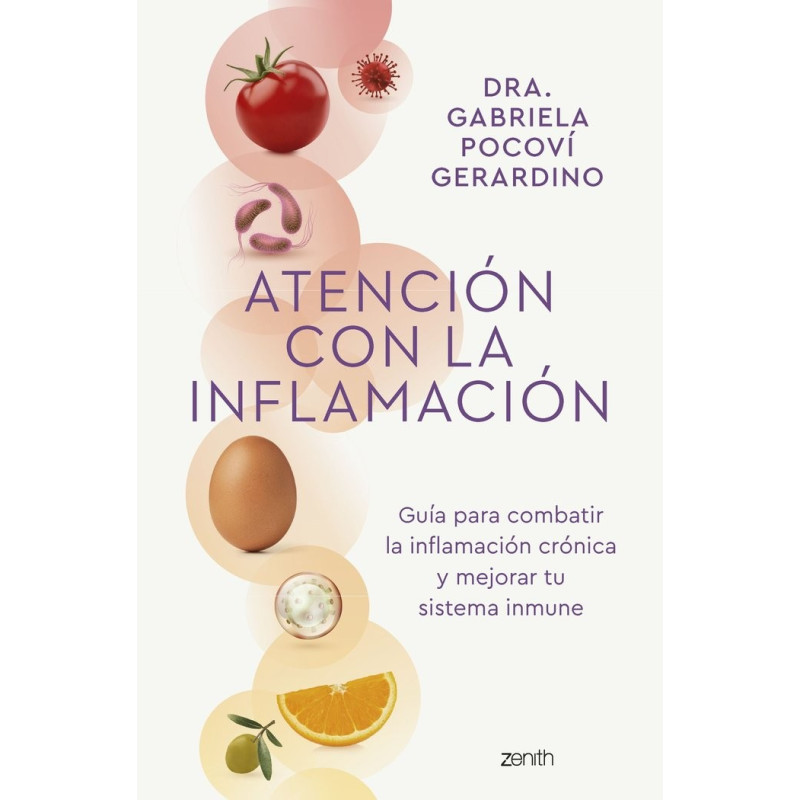  
Atención con la inflamación
Security Policy and Secure Payment.
Shipping, returns and pick-up policy
Data protection policy
No puedes cambiar tus genes, pero si cuidas tus intestinos y tu sistema inmune puedes cambiar tu vida.
Migrañas, alergias, problemas de tiroides y de hormonas, gastritis, intestino irritable, enfermedades autoinmunes, sobrepeso por más dietas que hagas, acné, eccemas, vientre hinchado, estreñimiento, retención de líquidos, dolores musculares y articulares, baja energía... este es solo el comienzo de una lista de enfermedades y condiciones que pueden estar vinculadas a un sistema inmunitario que te esté gritando: ¡estamos inflamados!
El sistema inmunitario es el encargado de controlar la inflamación crónica, responsable de muchas de las enfermedades de la vida moderna y la culpable de que, a veces, te encuentres mal sin saber por qué. Reconocer que podemos sufrir de inflamación crónica, y saber cómo combatirla a través de una alimentación y estilo de vida antiinflamatorio, puede ayudarnos a mejorar notablemente nuestra calidad de vida.
En este libro, la Dra. Gabriela Pocovi, especialista en el estudio del impacto que tiene la alimentación en nuestro sistema inmunitario, te enseñará a tomar medidas claves para reforzarlo, combatir la inflamación y recuperar tu salud, partiendo del cuidado del intestino y su microbiota.