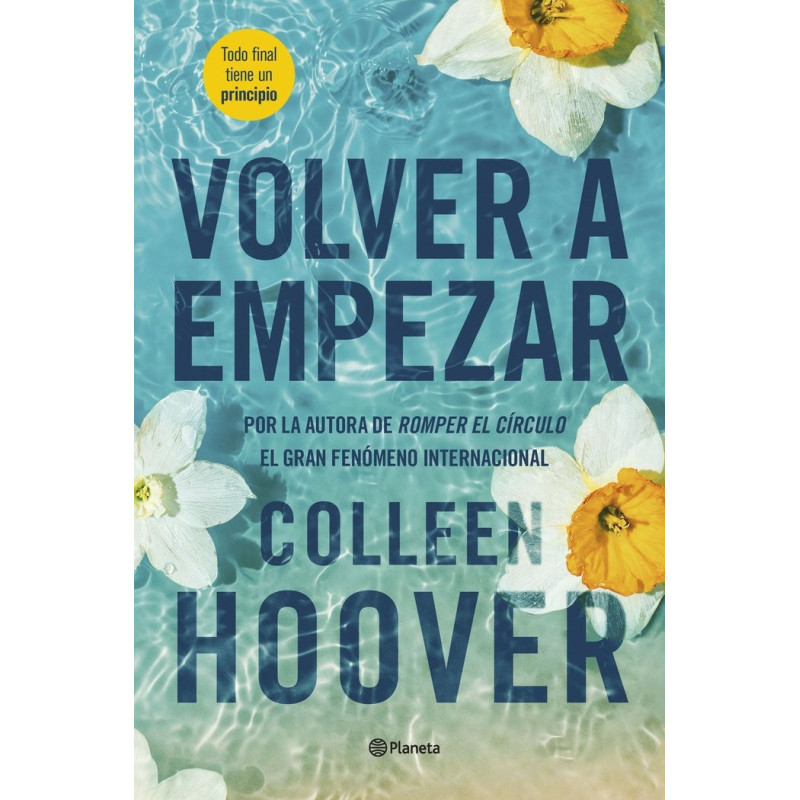  
Volver a empezar (It Starts with Us)
Security Policy and Secure Payment.
Shipping, returns and pick-up policy
Data protection policy
Colleen Hoover te romperá el corazón.
La esperada continuación de Romper el círculo (It Ends with Us).
Lily y su exmarido, Ryle, acaban de pactar la custodia compartida de su niña cuando Lily se encuentra de nuevo con su primer amor, Atlas. Después de casi dos años separados, está entusiasmada porque, por una vez, el tiempo está de su lado, e inmediatamente dice que sí cuando Atlas le pide una cita.
Pero su alegría se desvanece cuando piensa que, aunque ya no están casados, Ryle sigue teniendo un papel en la familia, y no consentirá que Atlas Corrigan esté presente en su vida y en la de su hija.
Volver a empezar alterna entre las perspectivas de Lily y Atlas y continúa justo donde nos dejó Romper el círculo. Descubriremos más sobre el pasado de Atlas y seguiremos a Lily en busca de una segunda oportunidad de encontrar el amor verdadero mientras tiene que lidiar con un exmarido celoso.