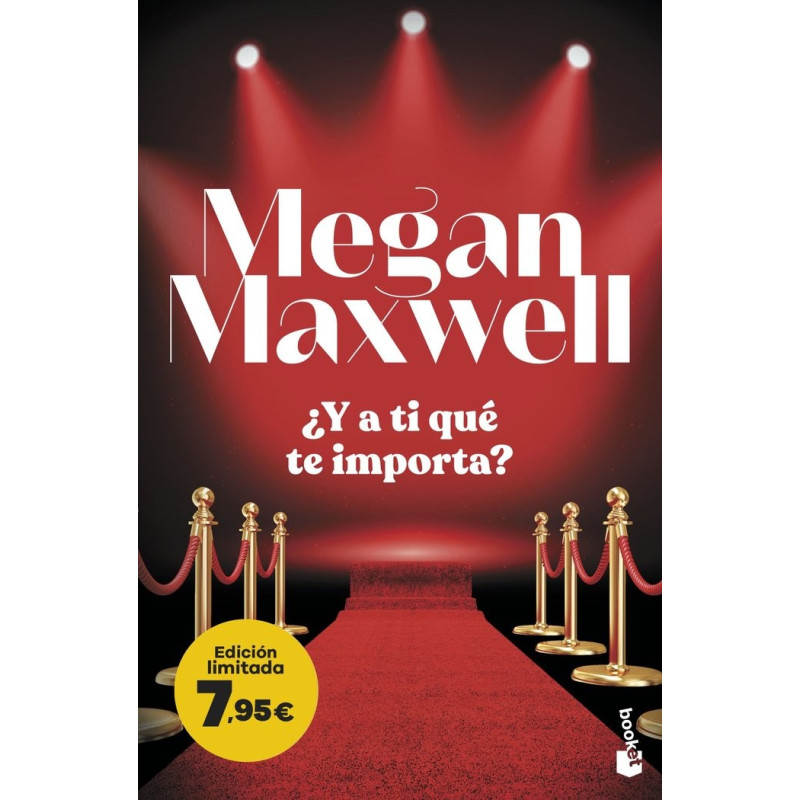  
¿Y a ti qué te importa?
Security Policy and Secure Payment.
Shipping, returns and pick-up policy
Data protection policy
Estela Noelia Rice Ponce es una famosa actriz de Hollywood de origen español acostumbrada al glamour y a la fama que su trabajo le reporta. Durante la promoción de su última película viaja a España, donde, por avatares del destino, y tras un secuestro que acaba resuelto por el Grupo Especial de Operaciones de la Policía, se reencuentra con Juan Morán, un joven al que conoció años atrás en Las Vegas y al que esperaba no volver a ver jamás. Juan, que en la actualidad trabaja como geo, está habituado a toda clase de peligros y a la discreción que le exige su profesión. Por eso, cuando la estrellita de Hollywood intenta ponerse en contacto con él, la rechaza. Lo que menos le apetece es que la prensa averigüe lo que ocurrió entre ellos en el pasado. Pero el empeño de Noelia y la conjura del destino hacen que sea inútil que se resista a la tentación.