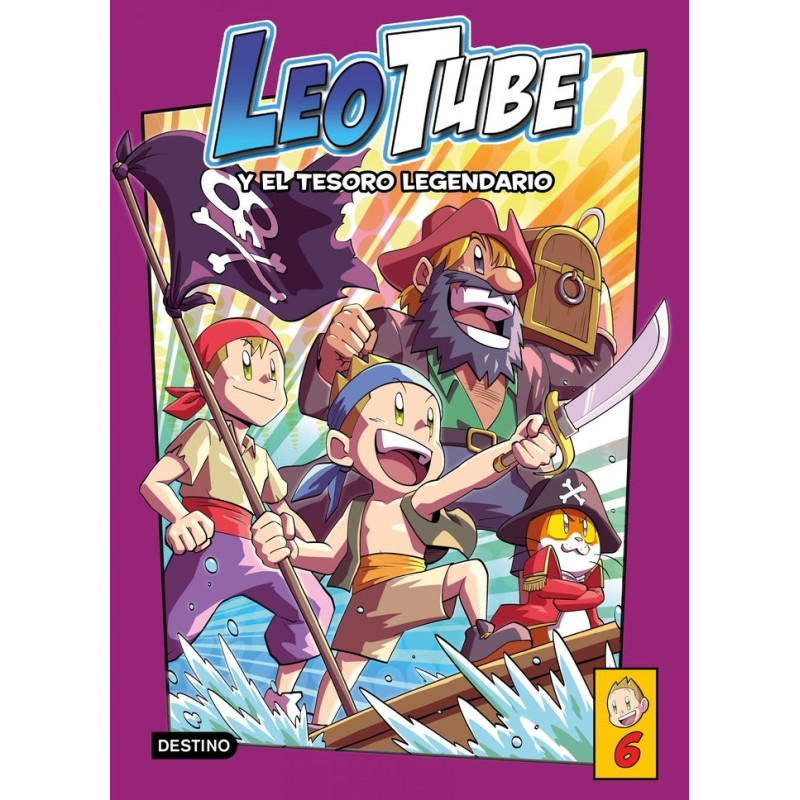  
LeoTube 6. LeoTube y el tesoro legendario
Security Policy and Secure Payment.
Shipping, returns and pick-up policy
Data protection policy
¡Nueva entrega de la colección Leotube!
¿A quién van dirigidos los cómics de Leotube?
Son los cómics más tronchantes, divertidos y emocionantes para niños y niñas fans de Leotube, Mikeltube y toda la Familia Tube, y para todos aquellos que quieran aprender a leer o aficionarse a la lectura.
Conoce un poco más a los Tube, la familia más divertida y querida de YouTube:
Leo, Mikel, Mamá Tube, Papá Gorila, el pequeño Bruno, el Profesor NoVé, el gatito Bills, la Bruja Gunilda, el Hacker, el Malvado DogDark o Kratos el Aniquilamundos son algunos de los personajes más famosos de los canales de Leotube, Mikeltube y la Familia Tube, y también los encontraréis en esta colección de cómics con aventuras nunca vistas en los vídeos, pero igual de emocionantes y divertidas.
Sinopsis de Leotube 6. Leotube y el tesoro legendario:
En esta ocasión, Leo y el resto de la Familia Tube se verán inmersos en una aventura de piratas, islas misteriosas, zombis, y una búsqueda del tesoro con mapa incluido.
Características y valores:
-Cómics de 80 páginas, en letra mayúscula, fáciles de leer y que enganchan a la lectura.
-Incluyen páginas especiales con datos curiosos con el tema de fondo del cómic, en este caso información práctica sobre los piratas y la búsqueda de tesoros.
-Libros donde prima el sentido del humor, pero que además educan en valores como la empatía, el trabajo en equipo, la solidaridad, el esfuerzo o la autoestima.