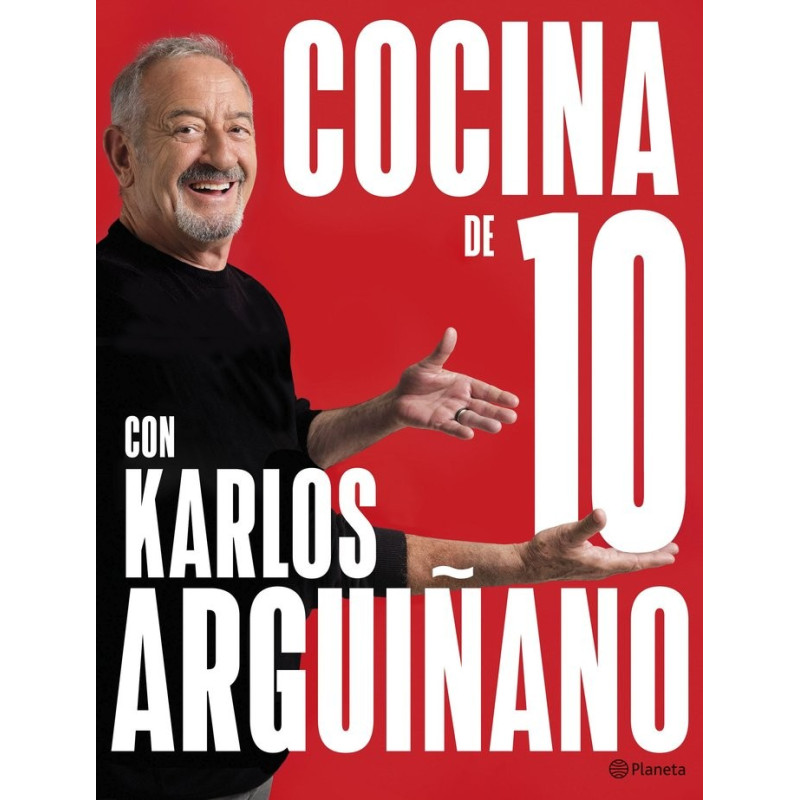  
Cocina de 10 con Karlos Arguiñano
Security Policy and Secure Payment.
Shipping, returns and pick-up policy
Data protection policy
Vuelve Arguiñano, el gran clásico de la Navidad y top 1 en ventas. Un nuevo recetario, fácil y sabroso, para entregarse a los fogones y celebrar su décimo libro en Planeta
Con más de un millón de ejemplares vendidos de todos sus libros, este año Karlos Arguiñano alcanza una cifra redonda: su título número 10 publicado en editorial Planeta. Y qué mejor para hacerlo que un nuevo recetario donde el truco, de nuevo, reside en la sencillez, en reivindicar la cocina casera, de mercado, sana y sin elaboraciones que nos compliquen la vida, pero con unos resultados que no bajan del 10. Ese es el principal reto que nuestro cocinero más querido se ha propuesto en Cocina de 10 con Karlos Arguiñano, un libro práctico con las recetas más exitosas del programa, entre las que destacan algunos platos con los que se te hará la boca agua: desde los cogollos de lechuga con salsa tártara a la suculenta tortilla de berenjena y chistorra o ese espagueti con morcilla y manzana para darse un homenaje. Sin olvidar, claro, los bollos de calabaza, el pan con espinacas, jamón y queso o el popular brioche de chocolate de Joseba Arguiñano —heredero del talento gastronómico de su padre— que alegran la mesa y el paladar.