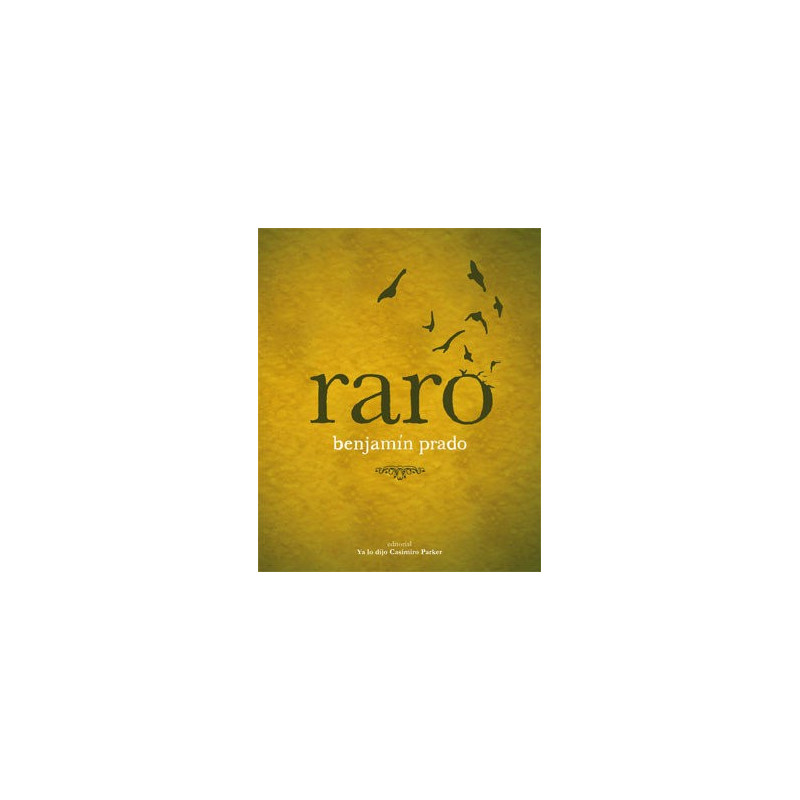  
Raro
Security Policy and Secure Payment.
Shipping, returns and pick-up policy
Data protection policy
Raro es la primera novela de Benjamín Prado. Publicada en 1995, en poco tiempo se convirtió en un libro de referencia en la literatura underground en español. Sus personajes deambulan por la vida a ritmo de rock y corren hacia su destino como quien nada en busca de aire hacia la superficie en un mar oscuro y desconcertante . Raro es una obra de culto, que vendió decenas de miles de ejemplares y agotó numerosas ediciones en España y Latinoamérica y que ahora, por fin, reaparece en las librerías, corregida para la ocasión por su autor, quien se había negado a reeditarla durante años.
Data sheet
Autor

Editorial

Encuadernacion

No definida.

Nº de páginas

125