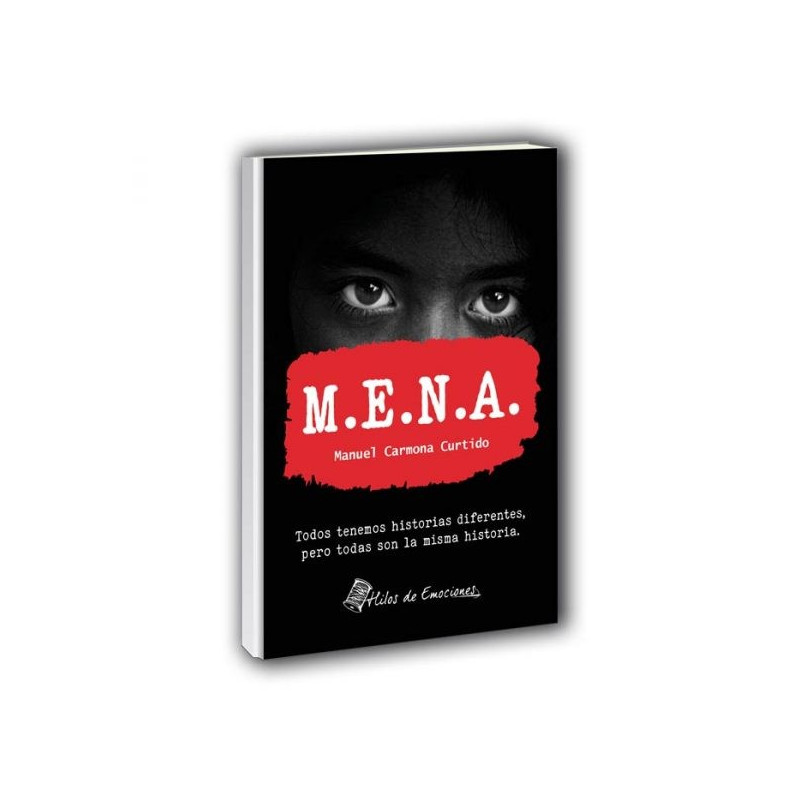  
Mena
Security Policy and Secure Payment.
Shipping, returns and pick-up policy
Data protection policy
Incluidos en el acrónimo M.E.N.A. se incluyen a miles de menores que se encuentran solos en nuestro país, en su mayoría acogidos por los Servicios de Protección de Menores que les dan cobijo hasta la mayoría de edad.
Youssef es uno entre tantos niños que se encuentran en nuestro país, solo, sin familia que le ayude a recorrer el difícil camino que es la adolescencia, camino que tendrá que recorrer, a veces solo, a veces acompañado de otras personas que están en su misma situación.
Youssef, al igual que otros menores que están solos en nuestro país, tiene una historia previa, unos motivos que le empuja a tomar las decisiones que toma. Porque todos tenemos una historia previa, adéntrate a conocer la historia de Youssef.
Youssef es adolescente, es amigo, es hijo, es hermano, etc., es, en definitiva, una persona ordinaria con unas circunstancias extraordinarias.