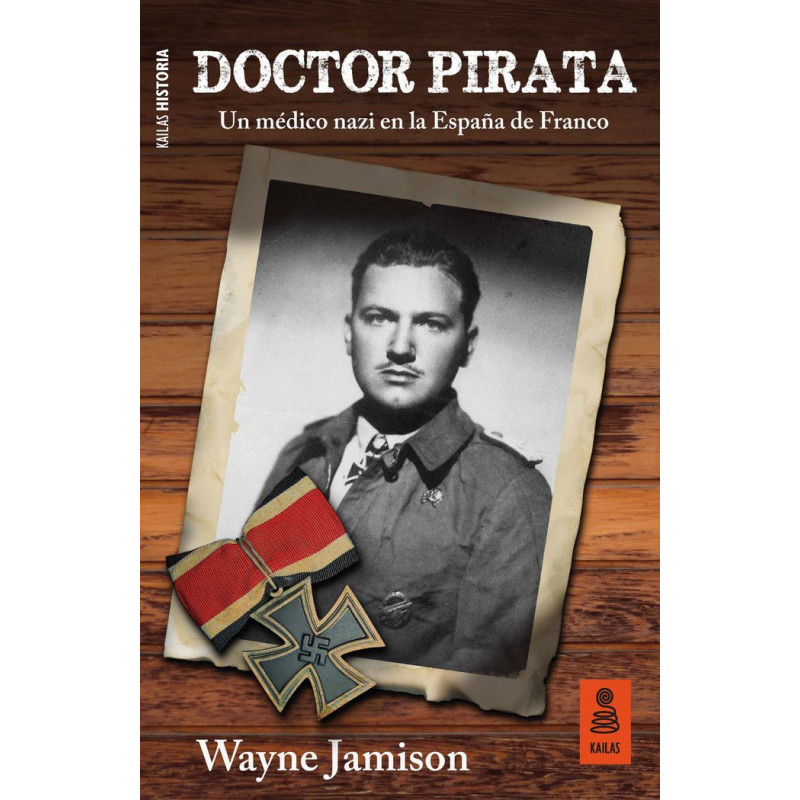  
Doctor Pirata
Security Policy and Secure Payment.
Shipping, returns and pick-up policy
Data protection policy
Falso médico en Chipiona y Madrid, miembro de la Resistencia, agente de la Gestapo, contrabandista, pirata y delincuente. Hasta robó un bebé. O más de uno, quién sabe. Murió y resucitó, al menos, dos veces. Las circunstancias obligaban.
La historia de Frits Knipa (su nombre verídico, aunque utilizó ocho identidades distintas) es real, incluido su sorprendente desenlace. Es la aventura de un superviviente que siempre estuvo dispuesto a aliarse con quien más le conviniese y que acabó huyendo de la CIA, el Mossad, la inteligencia holandesa y, sobre todo, de sí mismo.
En el relato de su vida aparecen personajes como la mítica aventurera y espía Marga d& 039.Andurain, el mafioso Lucky Luciano, los hermanos De la Serna, Carrero Blanco, Otto Skorzeny, Alois Miedl, Hermann Göring y conocidos miembros de la jet madrileña de los años 40.
Demonio. Ángel. Vividor. Embaucador. Simpático. Impostor. Generoso. Héroe de guerra. Traidor. Ladrón. Espía. Galán. Un hombre con mil caras, capaz de lo mejor y de lo peor. Complejo y desconcertante.
Una figura que sobrepasa los límites del pícaro tradicional y que encarna como pocos la dualidad del ser humano.
Incluye 32 páginas con fotografías y documentos.
Data sheet
Autor

Editorial

Encuadernacion

Tapa blanda o Bolsillo

Tema

Nº de páginas

456