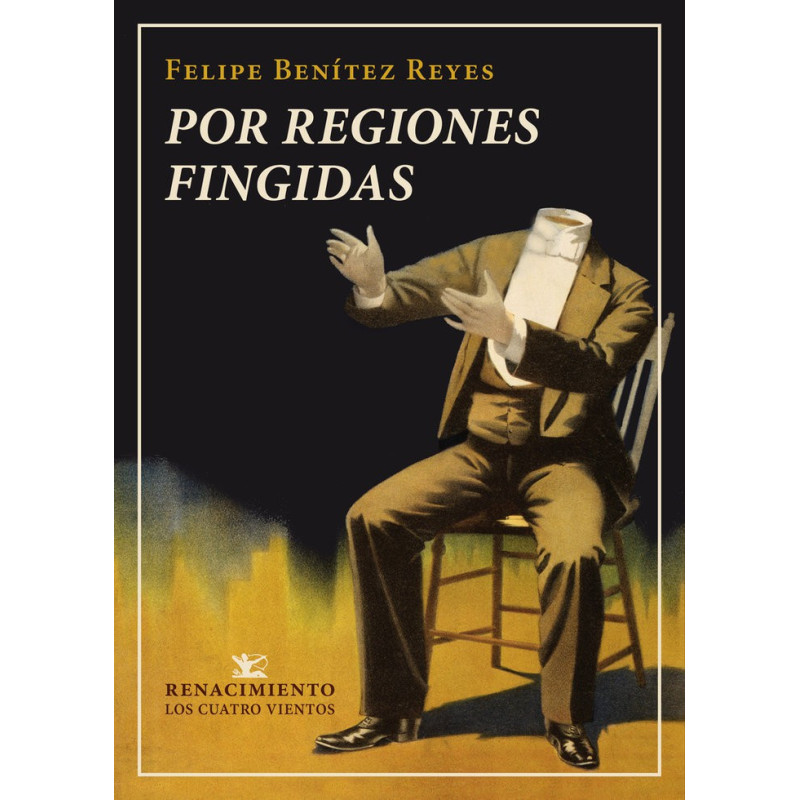  
Por regiones fingidas
Security Policy and Secure Payment.
Shipping, returns and pick-up policy
Data protection policy
Los relatos que componen este libro se basan en procedimientos muy diversos: desde la recreación histórica hasta la parodia de formas narrativas estereotipadas, desde el microrrelato hasta la estampa ilustrada con collages del autor, desde el apunte que aspira a sugerir hasta la historia que pormenoriza una anécdota de apariencia intrascendente«Laboratorio de procedimientos narrativos», subtitula Benítez Reyes los textos agrupados en la primera sección de este libro, y como tal laboratorio puede entenderse el conjunto: un continuo fluir de tácticas estilísticas dispares aplicadas al territorio de la ficción. Por regiones fingidas nos trae invenciones que asombran tanto por su planteamiento como por su desenlace, tanto por sus sorpresas de escritura como por los asideros imprevistos de su fantasía.

Felipe Benítez Reyes. Entre sus novelas, traducidas a varios idiomas, pueden destacarse El novio del mundo, El pensamiento de los monstruos, El azar y viceversa y Mercado de espejismos, con la que obtuvo en 2007 el Premio Nadal. Ha obtenido asimismo el Premio de la Crítica, el Ateneo de Sevilla de novela, el Fundación Loewe de poesía y el Premio Nacional de Literatura, entre otros. Sus relatos están recogidos en Oficios estelares, que agrupa los libros Un mundo peligroso, Maneras de perder y Fragilidades y desórdenes. En 2013 publicó otro conjunto de relatos en forma de calendario: Cada cual y lo extraño.Su obra poética está recopilada en el volumen Libros de poemas, al que han seguido dos nuevos títulos: Las identidades y Ya la sombra. Ha traducido a T.S. Eliot, Vladimir Nabokov y Francis Scott Fitzgerald.