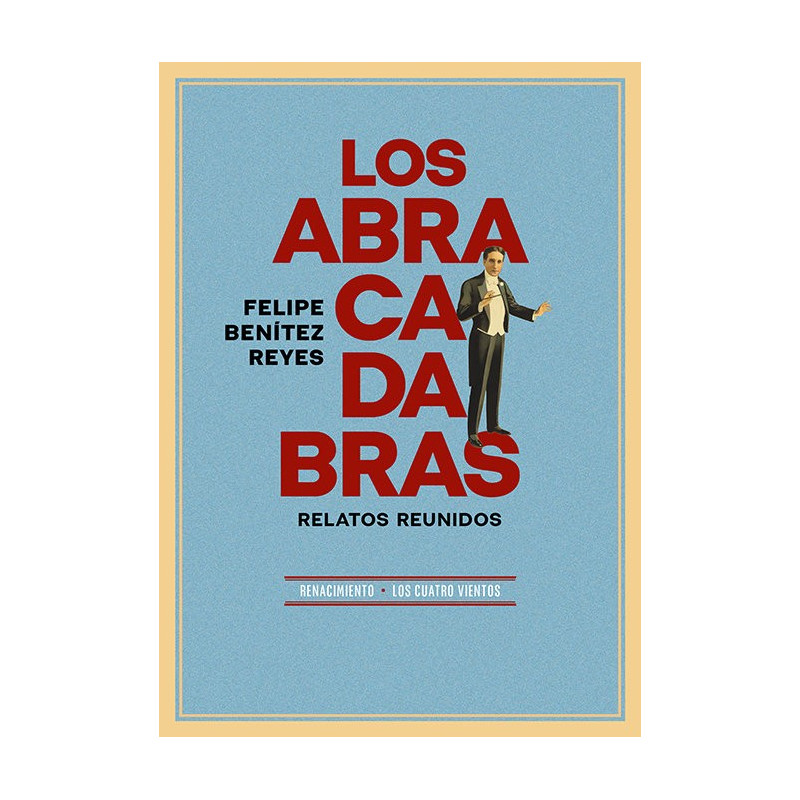  
Los abracadabras
Security Policy and Secure Payment.
Shipping, returns and pick-up policy
Data protection policy
Se reúne en este volumen la totalidad –hasta la fecha– de la narrativa breve de Felipe Benítez Reyes, una de las voces más singulares de la literatura hispánica actual: no hay página suya que no resulte inconfundiblemente suya. En sus relatos conviven la realidad y la irrealidad, la fantasía más libre y el realismo más descarnado, los planteamientos lógicos y las soluciones absurdas (o viceversa), los trucos del ilusionista literario que es y la indagación en los mecanismos oscuros de la conciencia. Un conjunto que compone un mural tan vivo como diverso gracias a la capacidad fabuladora de un autor que, aparte de su maestría estilística, disfruta del don de poseer una imaginación tan fecunda como sorprendente. Estos cuentos completos son un auténtico espectáculo de imaginación y de capacidad de análisis de la siempre extraña condición humana. Felipe Benítez Reyes (Rota, Cádiz, 1960) ha desarrollado una obra literaria poliédrica que abarca la poesía, la novela, el relato, el ensayo, la traducción, el articulismo y el teatro. Ha obtenido el Premio de la Crítica, el Premio Nacional de Literatura y el Premio Nadal, entre otros. Es autor de novelas como El novio del mundo, El pensamiento de los monstruos, Mercado de espejismos y El azar y viceversa. Su obra poética se inició en 1979 con Estancia en la heredad y se extiende hasta hoy con el reciente Un mentido color. Ha publicado los libros de relatos Un mundo peligroso, Maneras de perder, Fragilidades y desórdenes, Cada cual y lo extraño y Por regiones fingidas, que se reúnen en este volumen. Ha traducido a T.S. Eliot, Francis Scott Fitzgerald y Vladimir Nabokov, y sus libros han sido traducidos a su vez a varios idiomas.