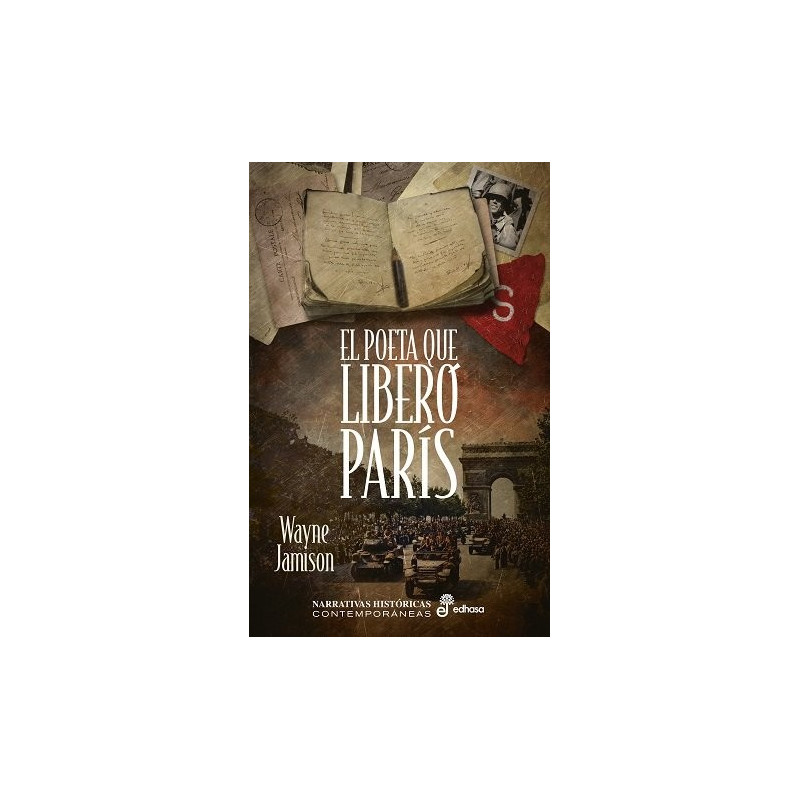  
El poeta que liberó París
Security Policy and Secure Payment.
Shipping, returns and pick-up policy
Data protection policy
INCLUYE CÓDIGO QR CON ILUSTRACIONES INÉDITAS HASTA LA FECHA Manuel Lozano apura los últimos meses de vida en una residencia a las afueras de París. Debe tomar una decisión: regresar a España o quedarse en Francia, donde se vio obligado a reinventarse tras la Segunda Guerra Mundial. Porque Manuel Lozano no se rinde. Muy joven, se vinculó a movimientos sindicales y anarquistas, y pronto, tras la sublevación militar de julio de 1936, convertido en objetivo para los golpistas, tomó las armas en el bando republicano. Prófugo en el norte de África, pasó por divesos campos de concentración franceses y sufrió una nueva derrota en el frente con el ejército de la Francia Libre. Y entonces llegó La Nueve, compañía con la que desembarcó en Normandía en el verano de 1944, liberó París y Estrasburgo y tomó el Nido del Águila de Hitler. Manuel fue un héroe más, como todos aquellos panaderos, maestros, obreros o jornaleros del campo marcados por el dolor, la pérdida de seres queridos y el anhelo de encontrarse con los suyos. Wayne Jamison nos regala en El poeta que liberó París una historia extraordinaria dentro de otra historia aún más extraordinaria: la de un jerezano que combatió en La Nueve, y siempre con un papel y un lápiz como herramientas de evasión. Porque ésta es una novela sobre la lucha por las libertades, aunque éstas no lleguen y quede un sabor amargo. Al fin y al cabo, rendir cuentas con el pasado, puede salir caro. También los héroes guardan secretos oscuros que no pueden ser desvelados...
Data sheet
Autor

Editorial

Encuadernacion

Cartoné

Tema

Nº de páginas

288