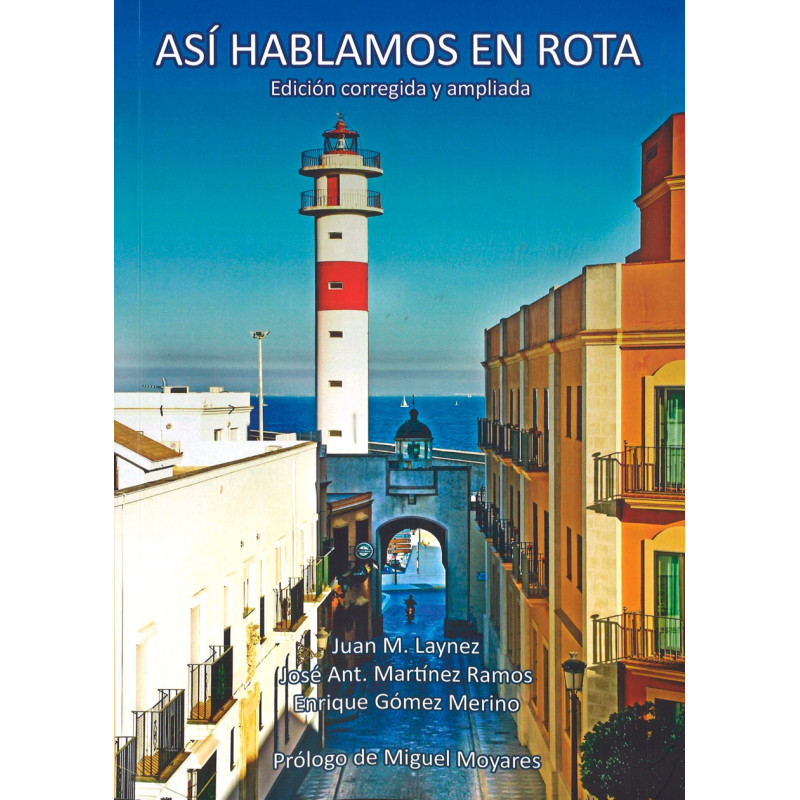  
Así hablamos en Rota - Edición corregida y ampliada
Security Policy and Secure Payment.
Shipping, returns and pick-up policy
Data protection policy
En esta obra se une el profundo conocimiento que tiene el Cronista Oficial sobre la localidad, junto al entusiasmo y pasión por los temas locales de Juan M. Laynez y Enrique G. Merino, que han publicado diversos artículos y estudios sobre Rota. El libro, se presenta como una publicación abierta en la que se puede ir añadiendo nuevos términos que no hayan sido reflejados, todo ello pese a que cuenta con casi 1.500 entradas, además de tres apéndices. El primero de ellos trata sobre el nombre de los pagos roteños, tanto de los actuales como los que han sido tratados en el transcurso de la historia, e incluye también el plano con la de situación de los mismos. El segundo apéndice sitúa y nombra las piedras y formaciones rocosas existentes en el litoral. Y un tercer y último apéndice habla sobre las antiguas profesiones que ya han desaparecido, como los carboneros, zapateros, betuneros, barberos, etc. El contenido del libro combina esas palabras o frases que se dicen o decían de forma exclusiva en Rota o en la comarca más cercana, algunas en desuso u olvidadas, con un buen número de fotografías actuales y antiguas que ilustran el trabajo. Los autores han tratado de recopilar y recoger este "glosario" de expresiones populares que emanan de nuestro pueblo. en números, 352 páginas con cerca de 2.500 vocablos y expresiones.
Data sheet
Autor

Editorial

Encuadernacion

Tapa Blanda

Tema

Nº de páginas

262