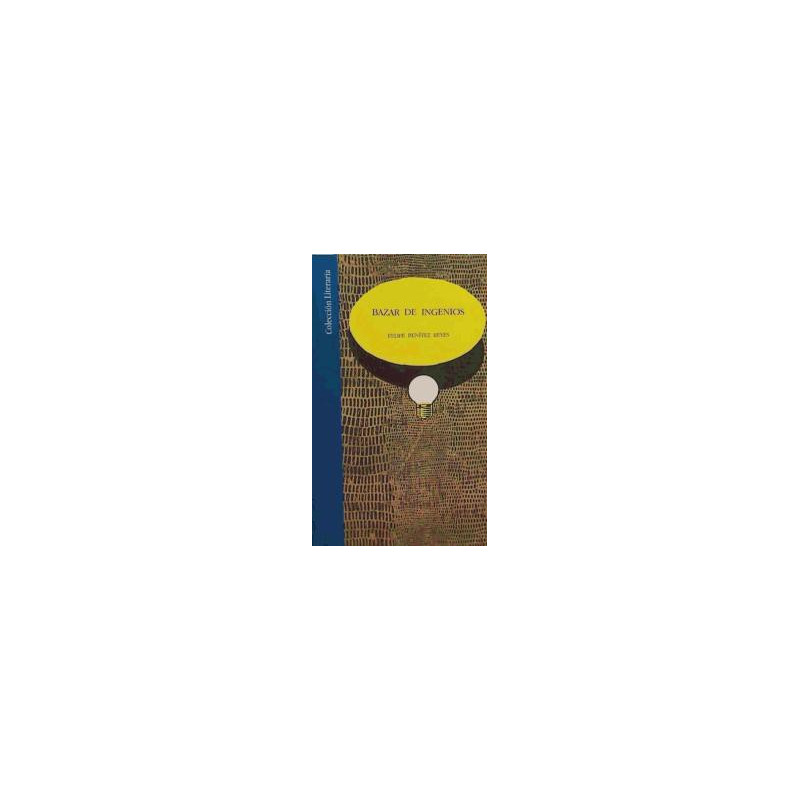  
Bazar de ingenios
Security Policy and Secure Payment.
Shipping, returns and pick-up policy
Data protection policy
Se reúnen en este libro ensayos sobre nombres fundamentales de la literatura hispánica (Cervantes, Rubén Darío, Juan Ramón Jiménez, Ramón Gómez de la Serna, García Lorca, Cernuda, Chaves Nogales) y sobre clásicos de la literatura universal (Chesterton, T.S. Eliot, Nabokov, Lampedusa, D.H. Lawrence, Auden, Ford Madox Ford), así como de otros autores de menor renombre (Salvador Rueda, Rafael Lasso de la Vega, Wenceslao Fernández Flórez, José del Río Sáinz, Fernando Fortún). Una propuesta crítica en la que prevalece la mirada cómplice del escritor sobre la escritura ajena.




Algunas de las opiniones que sostengo en las páginas de este bazar pecarán de contundencia, cuando quizá venía mejor una mera conjetura, ya que la contundencia implica siempre un énfasis, y todo énfasis suele estar de más, sobre todo si es lo que menos se busca. en otras ocasiones adolecerán de inconsistencia, cuando la consistencia debe ser un valor inesquivable para quien se arriesga a opinar sin que nadie se lo exija, y supongo que en no pocas pecarán también de imprudencia, en el caso de que todo juicio no esté abocado a resultar en una proporción voluble contundente, inconsistente y temerario. De ahí que no sólo resulte prudente descreer de las opiniones ajenas en torno a asuntos literarios, sino también no incomodarse por lo que consideremos errores ajenos de apreciación o de valoración, pues eso será signo del acierto de nuestras apreciaciones y valoraciones, lo que es siempre motivo de alegría. F.B.R.
Data sheet
Autor

Editorial

Encuadernacion

Tapa Blanda

Tema

Nº de páginas

120