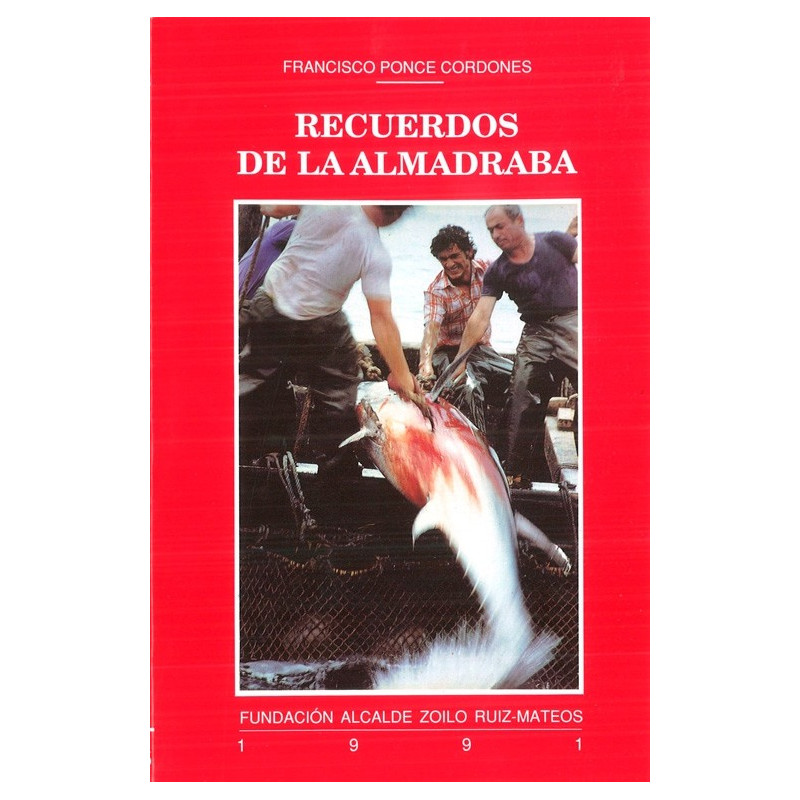  
Recuerdos de la Almadraba
Security Policy and Secure Payment.
Shipping, returns and pick-up policy
Data protection policy
Coleccion de Temas Roteños de la fundación alcalde Zoilo Ruiz Mateos: Recuerdos de la almadraba.

Desde los inicios y etimolo9gía del vocablo 'almadraba' con todas sus derivadas locuciones, pasando por los datos históricos de la concesiones regias. las curiosas subastas a 'candela matadas', la legistlación sobre las 'artes' pesqueras, sin omitir las estadisticas atuneras y los sistemas de almadrabas o industrias conserveras, hasta llegar a la nuestra de 'Arroyo Hondo', ya desaparecida, sus clásicas pescas del atún 'al derecho y al revés' y sus repercusiones en la vida local roteña.
Data sheet
Autor

Editorial

Encuadernacion

Tapa Blanda

Tema

Nº de páginas

65