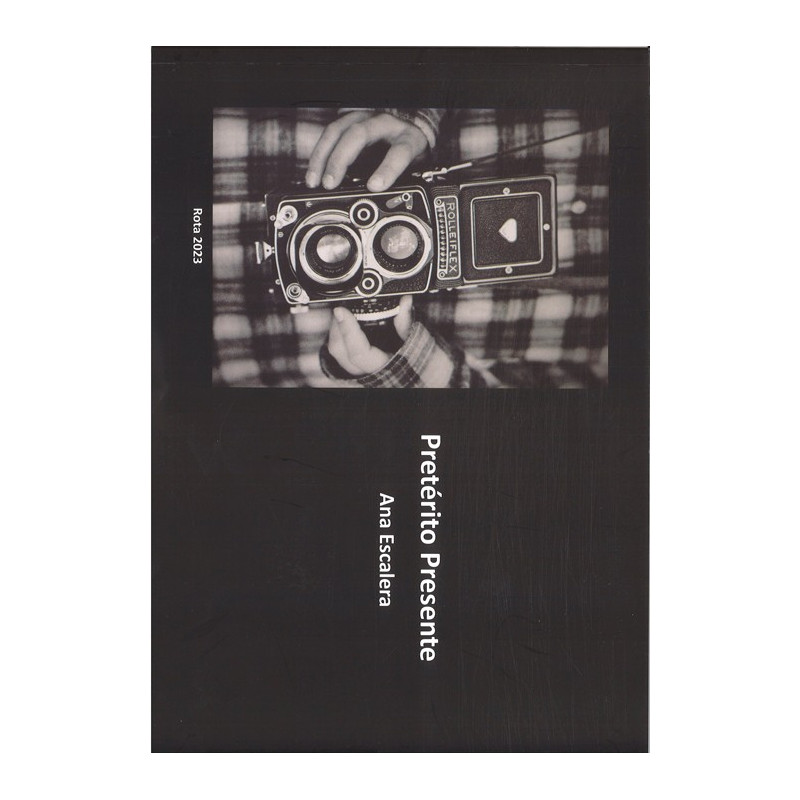  
Preterito Presente
Security Policy and Secure Payment.
Shipping, returns and pick-up policy
Data protection policy
Tras tres años de trabajo Ana Escalera edita su libro Pretérito Presente.
Durante muchos años, Ana Escalera se ha dedicado contar historias con su cámara y aquí hay un fragmento de la historia de Rota a través de algunos de sus vecinos, cada cual con su historia. Esa historia de cada cual que adivinamos en una imagen: el buen retrato siempre retrata más de los que retrata, pues detrás de cada modelo adivinamos una clave de vida, un temperamento, un secreto que sigue siendo secreto.

Data sheet
Autor

Editorial

Encuadernacion

Tapa Blanda

Tema

Nº de páginas

220