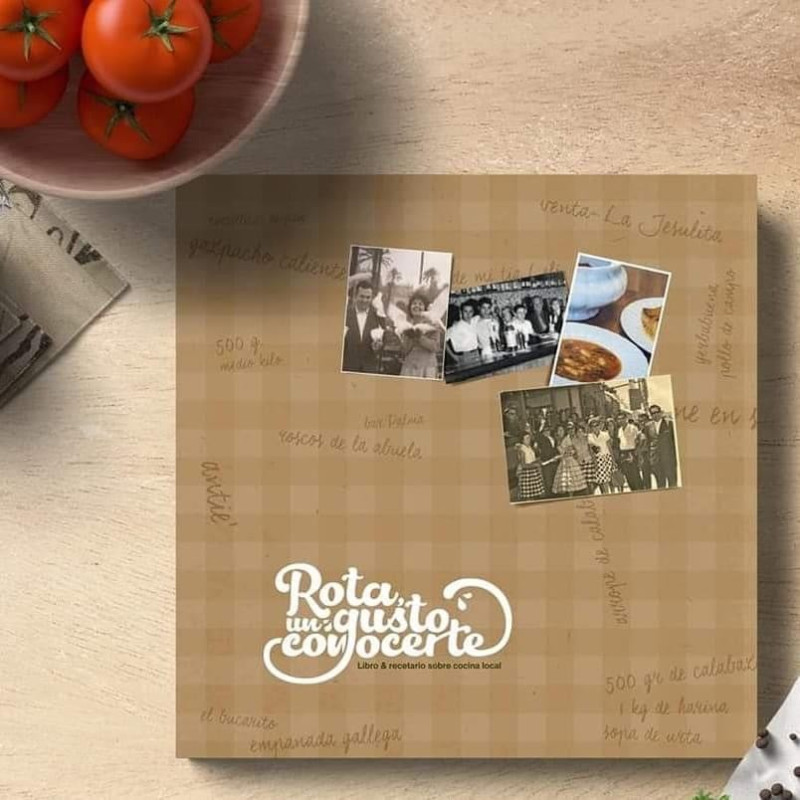  
Rota, un gusto conocerte
Security Policy and Secure Payment.
Shipping, returns and pick-up policy
Data protection policy
2ª Edición corregida.

Pilar y su madre Cristina, que hace años iniciaron el blog gastronómico 'Aprendiendo a cocinar', en el que recogen muchos de los sabrosos platos de la cocina local, se han lanzado en otras ocasiones a colaboraciones o recetarios también solidarios, pero este libro ha ido más allá.



En un trabajo de campo, han hablado con familias de Rota de las que han rescatado sus recetas más preciadas asociadas a anécdotas y parte de la historia del municipio, por lo que este libro, no es solo un libro de cocina, sino de memoria gastronómica de los que no hay muchos en la localidad.



Pilar Ruiz y Cristina Rodríguez ya han agradecido de antemano en sus redes toda la ayuda encontrada para que este proyecto de 'Rota, un gusto conocerte' haya visto la luz. Entre ellos, a Manu Caballero y Manu Reyes por darle forma al libro, hacer las fotos de las recetas y ofrecer un acabado atractivo. También a la Diputación de Cádiz y al Ayuntamiento de Rota, a Pepe Monforte (Cosas de comé) y Enrique Sánchez (Cómetelo), y especialmente, a las familias que han compartido sus secretos culinarios y algunas historias familiares.



La idea es que la gastronomía roteña más tradicional no se pierda y ahora con este libro, queda plasmada y al alcance de cualquiera porque si algo tienen Pilar y Cristina, es que su forma de explicar las recetas es sencilla incluso para amateurs.
Data sheet
Autor

Editorial

Tema