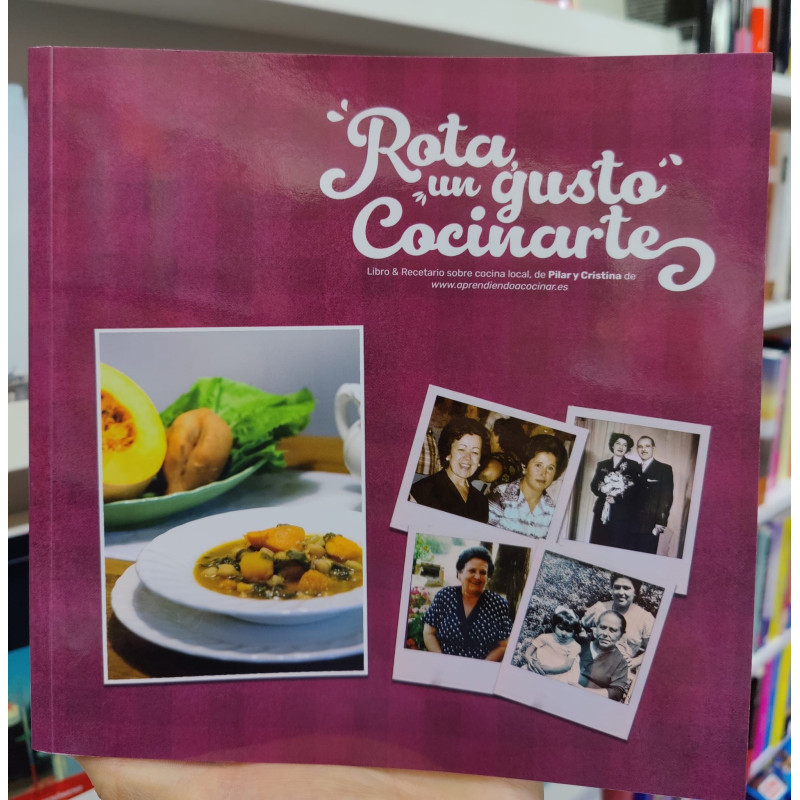  
Rota, un gusto cocinarte
Security Policy and Secure Payment.
Shipping, returns and pick-up policy
Data protection policy
Tras el exito de su primera edición del libro de recetas : -Rota, un gusto conocerte- Pilar y su madre Cristina han vuelto a hacerlo.

Ahora, madre e hija editan su segundo libro de recetas familiares roteñas, Rota, un gusto cocinarte. «60 nuevas recetas, regalo de 60 familias roteñas, que con su generosidad y su solidaridad, están contribuyendo a cocinar un recetario roteño muy completo, legado de nuestra cultura gastronómica local, para presentes y futuras generaciones.

Particularmente en esta edición la familia de la Libreria Tartessos también ha aportado una receta familiar.

También como ocurrió en la primera edición los beneficios de lo recaudado en la venta de este recetario seran destinados a una Asociacion.
Data sheet
Autor

Editorial

Encuadernacion

Tapa blanda o Bolsillo

Tema

Nº de páginas

120